March in Hong Kong, April in Bangkok, June in Wembley, Seoul and Busan, and October in Seoul once again!
The LOVE MYSELF Campaign travelled across the world in 2019 with BTS, where we met ARMY around the globe and spread the LOVE MYSELF message. Words cannot express our gratitude for those who participated in the 'LOVE MYSELF for UNICEF' booths and online.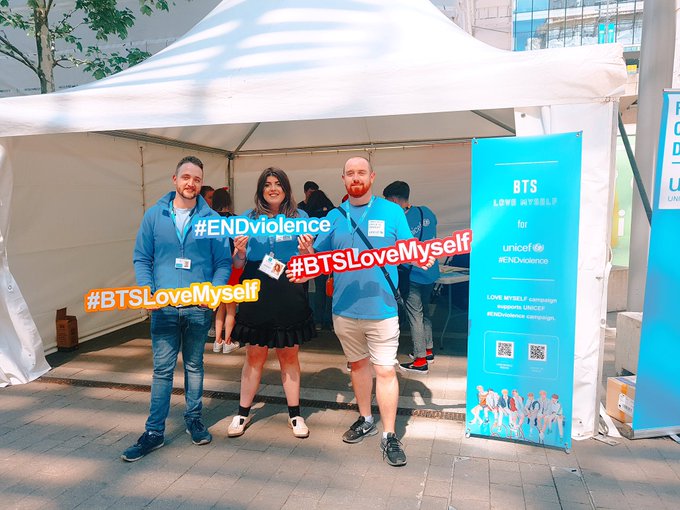 The LOVE MYSELF Campaign joined the journey of [BTS WORLD TOUR 'LOVE YOURSELF'] from August 2018 to October 2019, beginning and ending the tour in Seoul. In each ARMY we met we felt powerful passion and dedication and we know the future of the campaign is as bright as ever. Moreover, it was an honor to be a part of BTS's and ARMY's precious memories.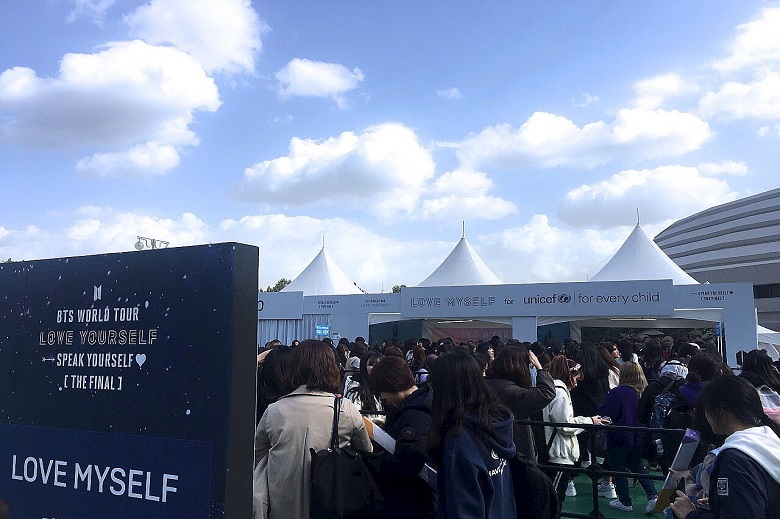 Do you remember the highly anticipated LOVE MYSELF Two-Year Anniversary Festa? Celebrating the LOVE MYSELF Campaign's second anniversary on November 1, 2019, the festival ran for four days, from October 26 to 29, at the Lotte World Park Outdoor Plaza.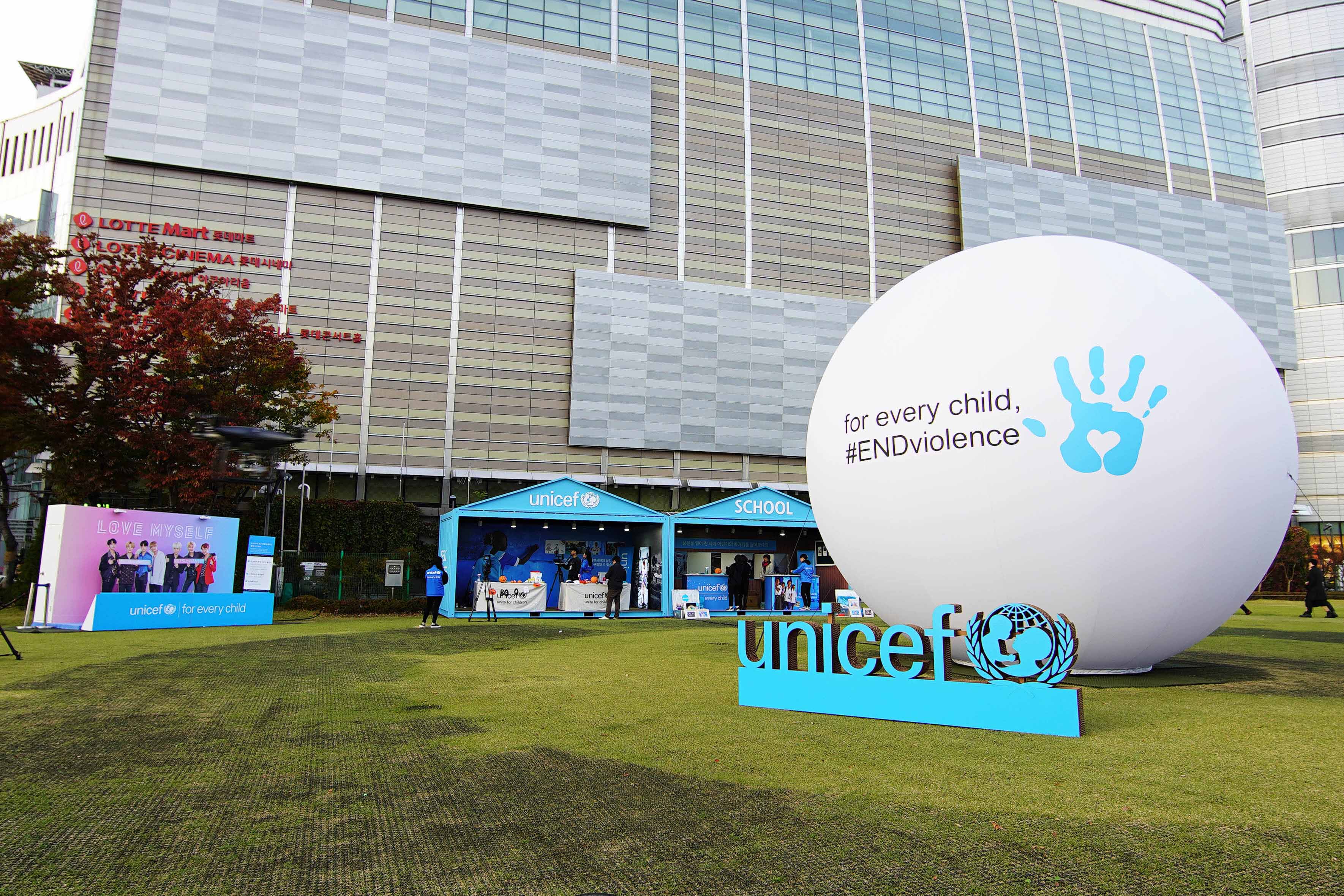 A giant sphere was installed in the park, six meters in diameter, bearing the message "for every child, #ENDviolence" and a handprint symbolizing the global effort for protecting the world's children. And after sunset during the festa period, Lotte World Tower and N Seoul Tower glowed in BTS's purple and UNICEF's blue, lighting bright Seoul's nightscape.
Of course, we cannot forget about BTS's special two-year anniversary message to ARMY! If you still haven't seen it, check it out now!
A look at the number of Twitter hashtags shows what a packed year it's been, #BTSLoveMyself accumulating 11,811,497 hashtags from November 2017 to November this year. The amount of funds collected reached 2.67 billion KRW while spreading the LOVE MYSELF message around the world. It's all thanks to you.

The LOVE MYSELF Campaign has spread love with the message, "Loving myself is the beginning of true love" for the past two years. Thank you to ARMY who have joined us. Let's continue on our path to making the world a bit warmer!