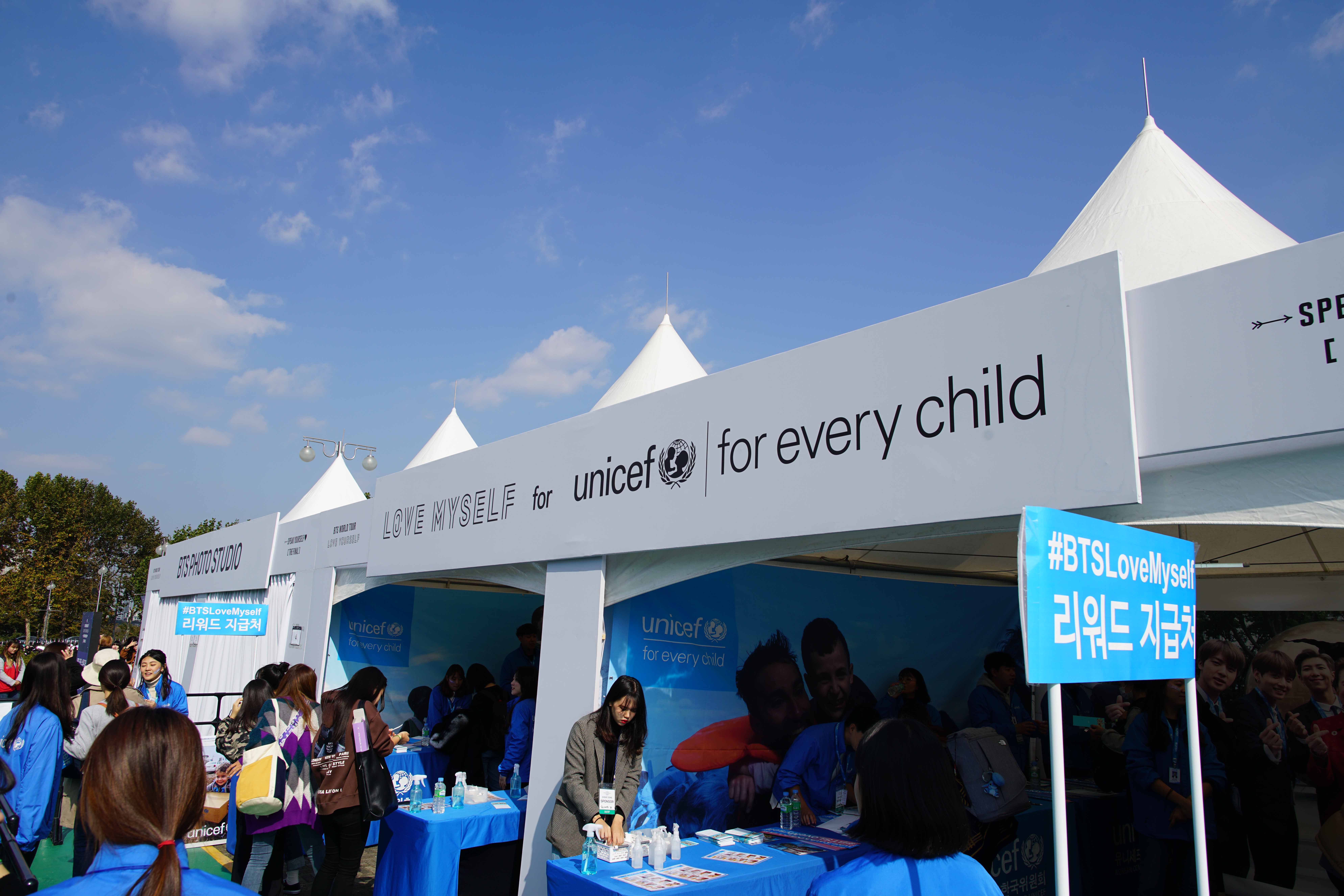 LOVE MYSELF campaign celebrates its two-year anniversary on November 1, 2019! Thanks to your support, we could share the message of LOVE MYSELF with many people around the world. BTS, Big Hit Entertainment and UNICEF Korea prepared a special event to show our appreciation.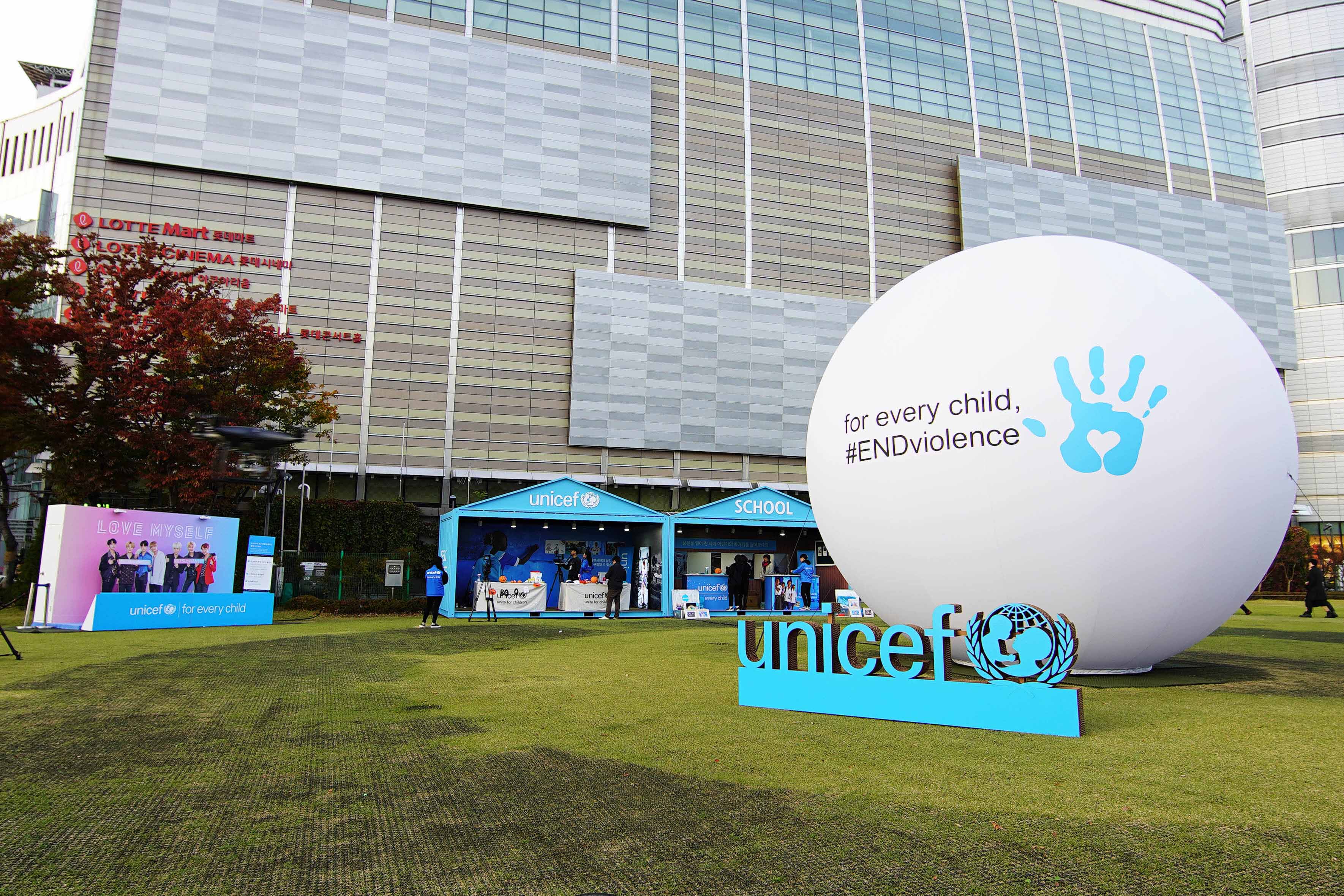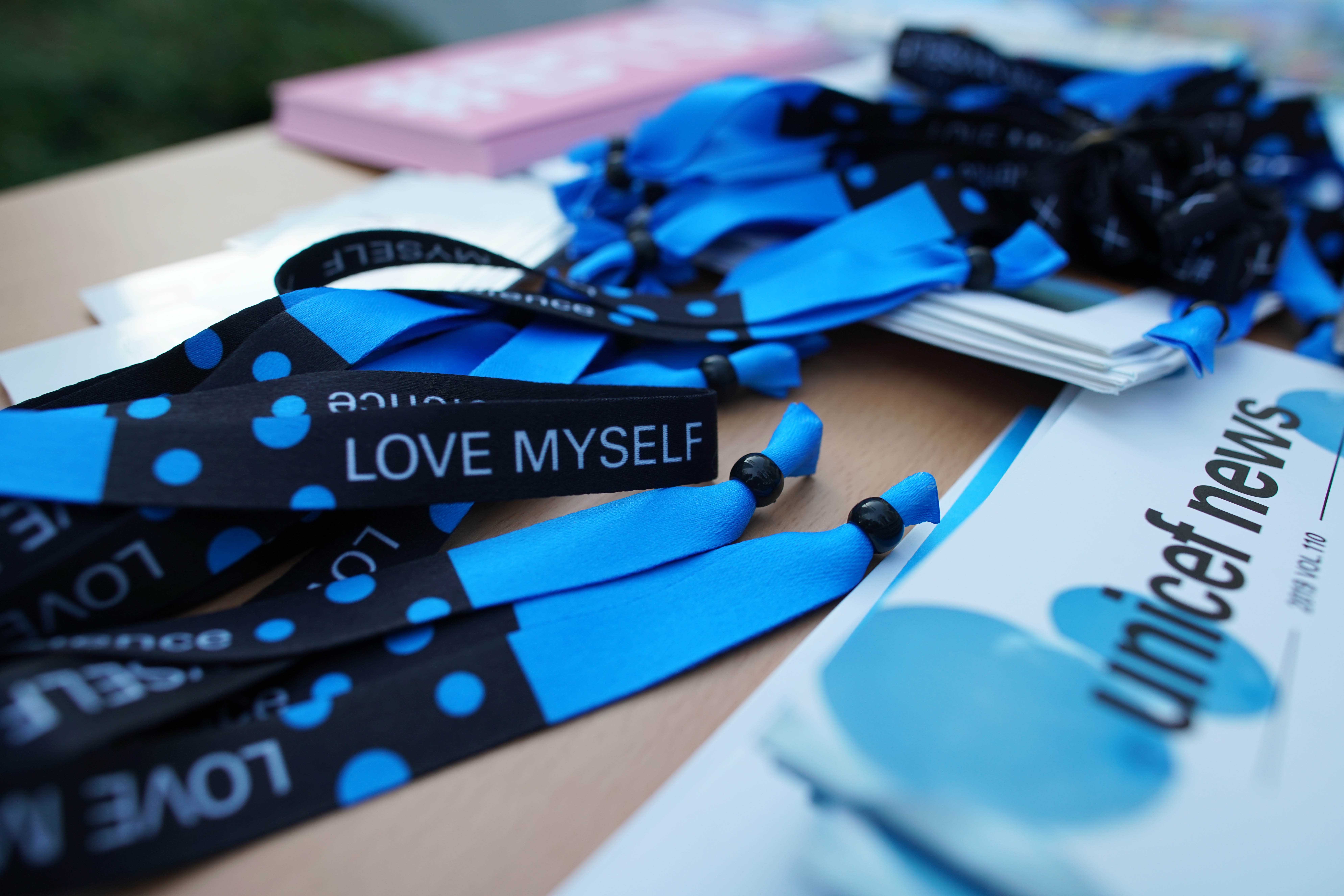 To all the ARMY who visited BTS' Seoul concert at the end of October, "LOVE YOURSELF: SPEAK YOURSELF [THE FINAL]," do you remember LOVE MYSELF campaign booth in the Event Zone? At the same time, the Two-year Anniversary Festa was also held at Lotte World Park Outdoor Plaza. From October 26 to 29, the messages of LOVE MYSELF campaign and UNICEF's #ENDviolence, were shared at the concert booth and the festa.and arranged various activities for the visitors during the four days.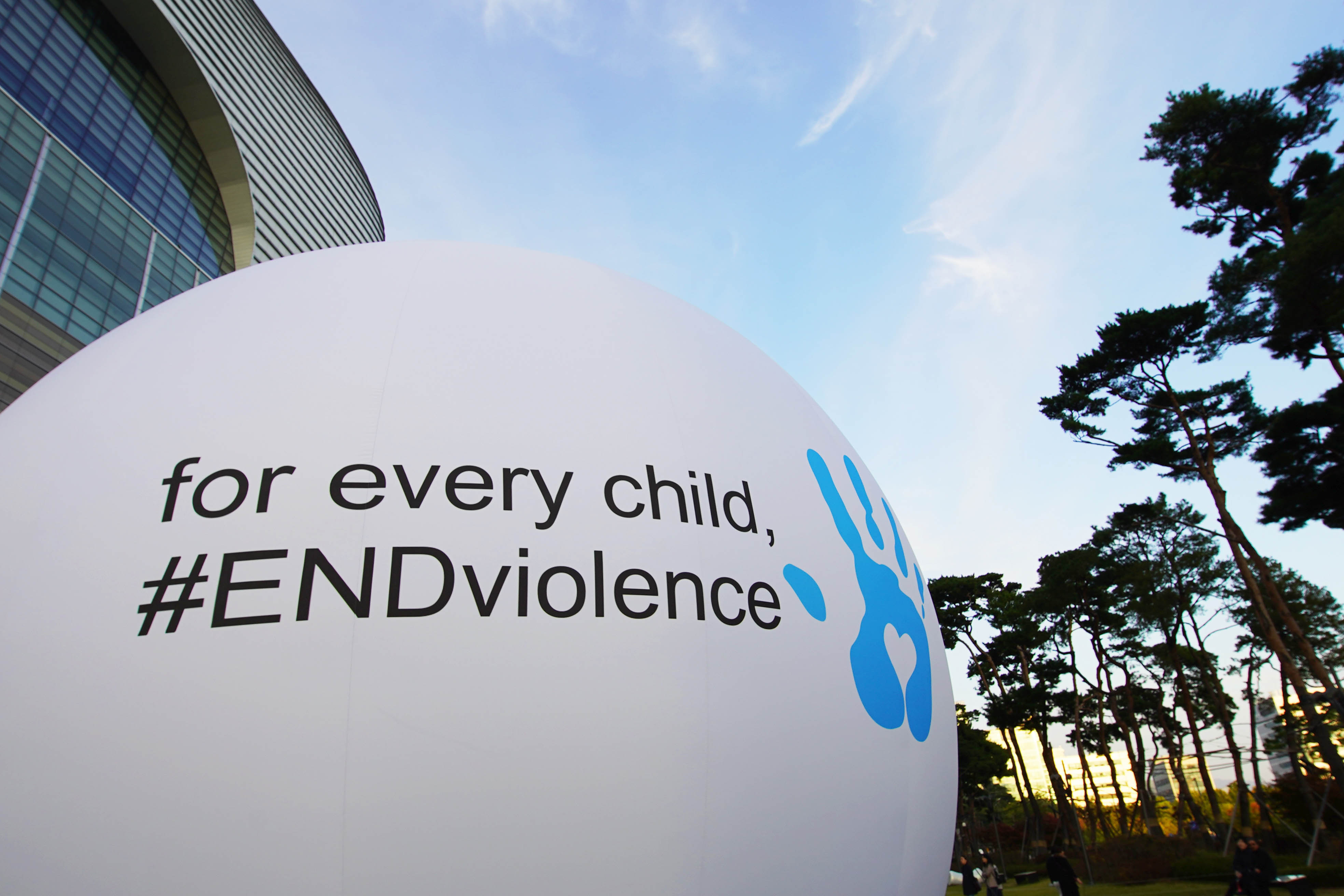 A very special installation was set up in Lotte World Park Outdoor Plaza. It was a giant sphere, six meters in diameter, with the message "for every child, #ENDviolence" and a hand sign symbolizing the global effort for child protection. Its large size and presence garnered a lot of attention from many ARMY and Seoulites passing by.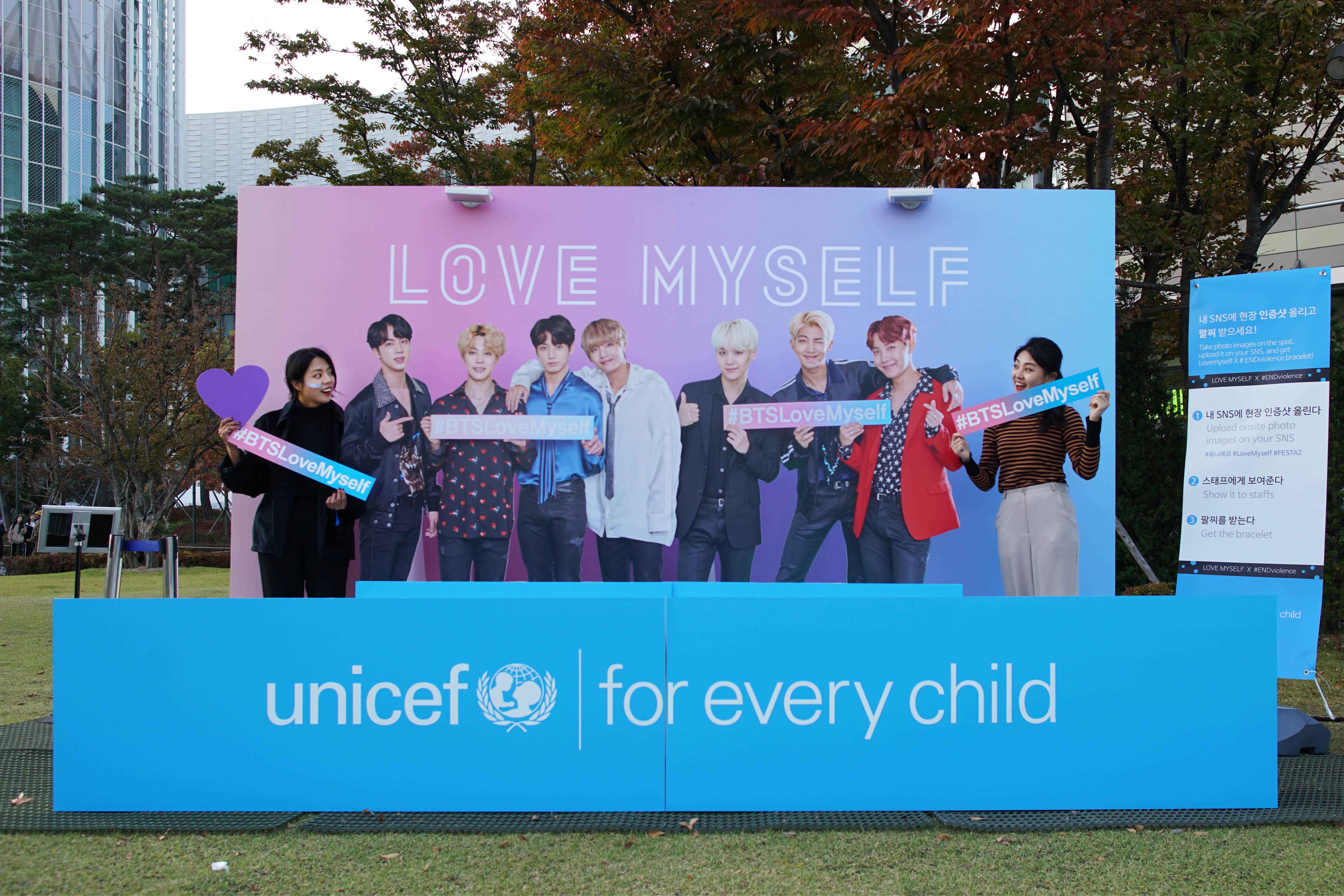 During the festival, we were happy to meet many ARMY and talk about the campaign. Over the course of four days, 24,500 people visited the concert booth and the Lotte World Park. We were truly impressed by the impact of BTS and ARMY's positive influence.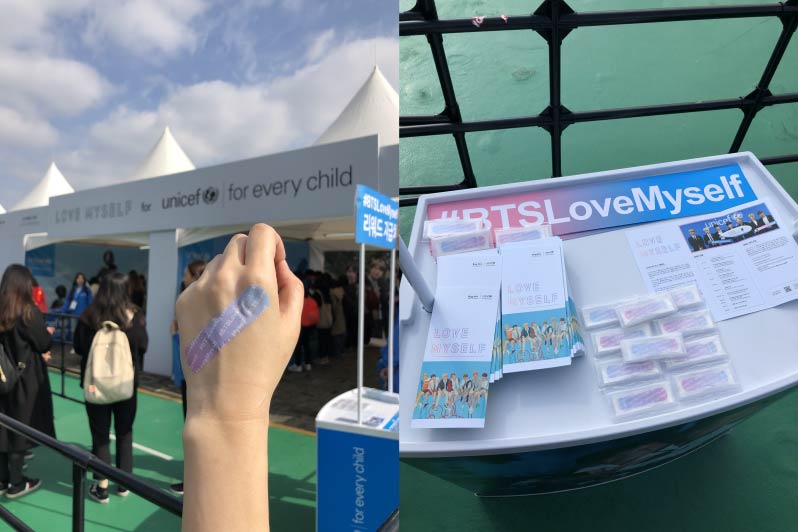 By the way, did you see the Lotte World Tower and N Seoul Tower after sunset during the festa ? From October 26 to 29, the color purple of BTS and blue of UNICEF lit up the two towers and illuminated the Seoul night sky.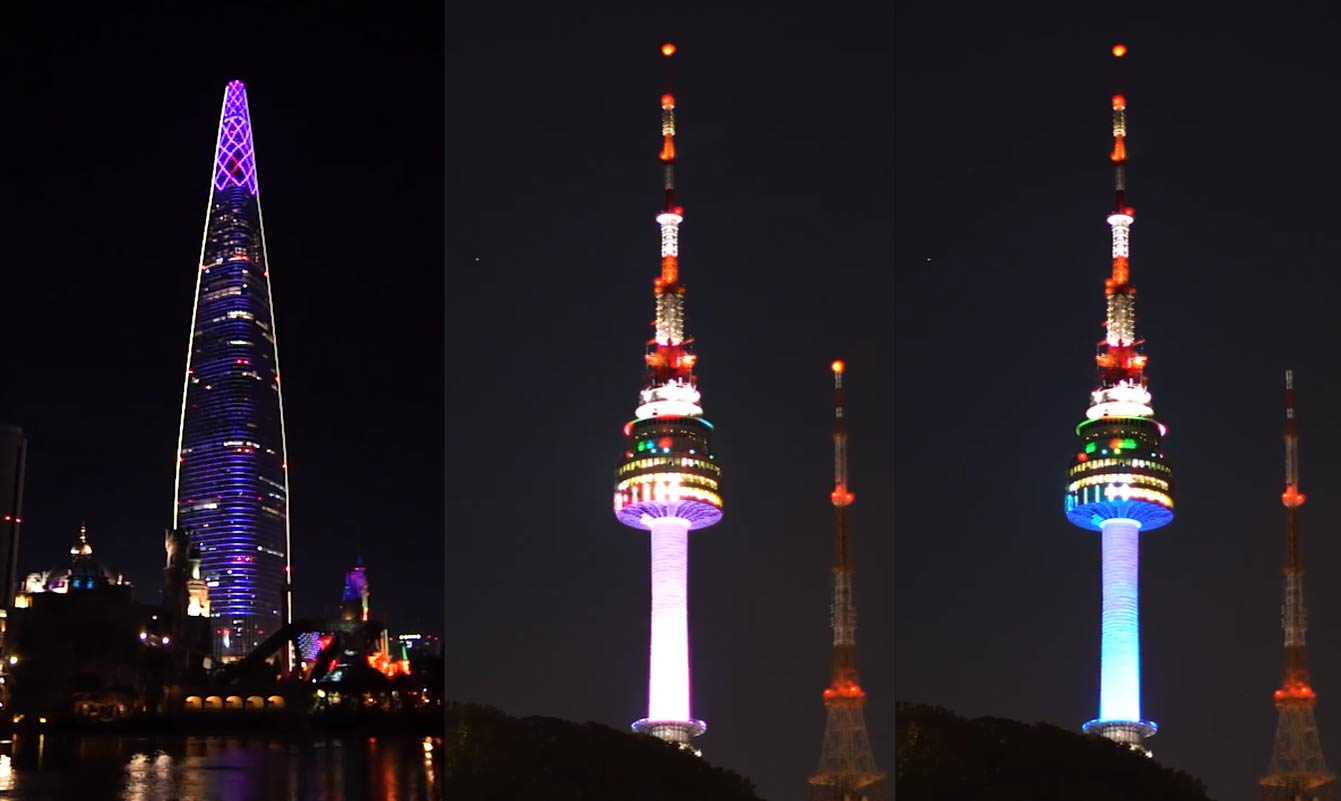 LOVE MYSELF Two-year Anniversary was not only celebrated in Seoul, but also all around the world via online. For three days, from 29 to 31 of October, BTS' handwritten messages were revealed on LOVE MYSELF Twitter and Instagram accounts. BTS members shared the message of LOVE MYSELF Campaign which is "let's not stop loving ourselves" and expressed their love for their most beloved ARMY.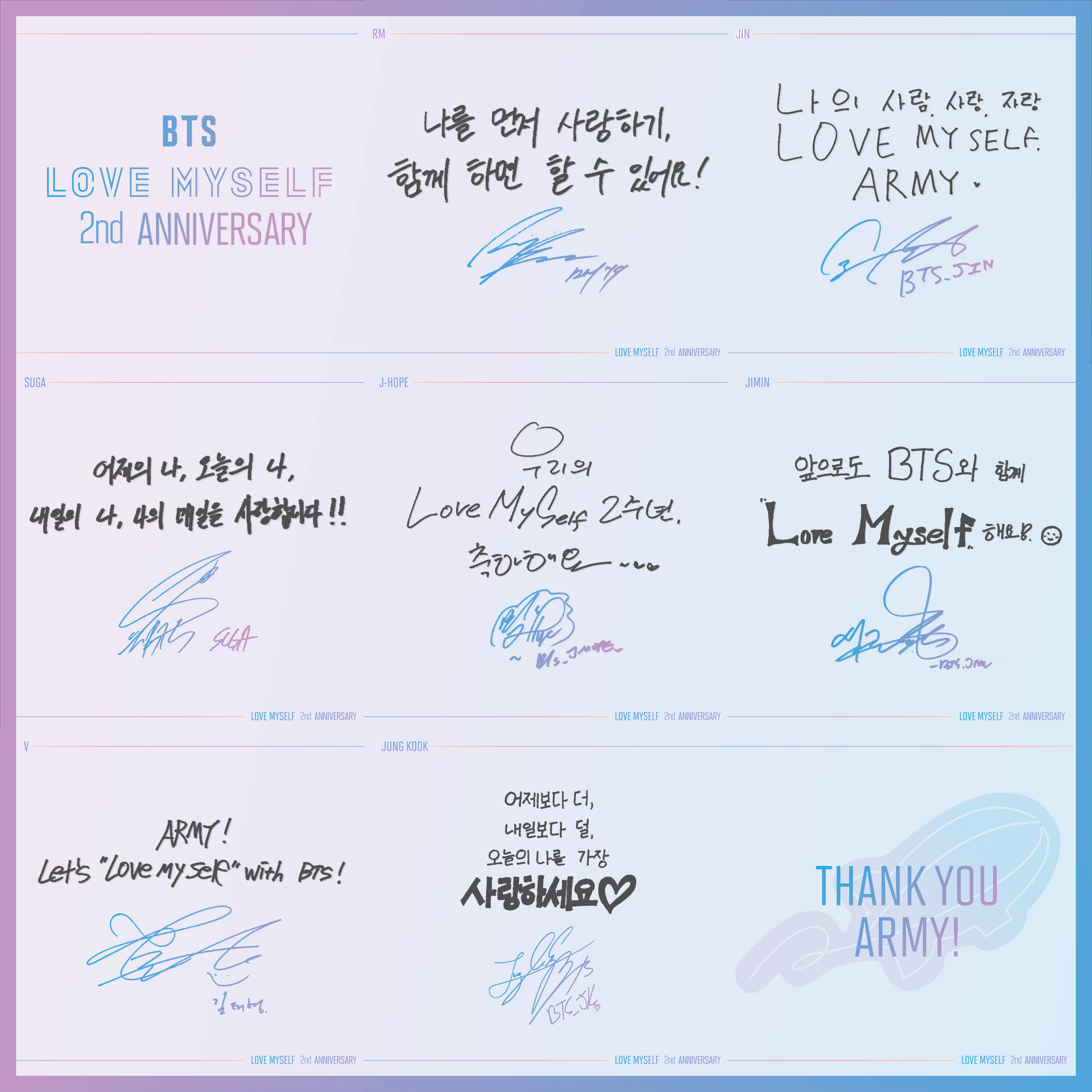 BTS also sent out a video message on November 1, celebrating the Two-year Anniversary of LOVE MYSELF campaign to express their gratitude for the ARMY that they could not pen in their handwritten messages. Check out the video below if you haven't seen it already.
LOVE MYSELF campaign delivered the message, "loving myself is the beginning of true love," since November 1, 2017. Thank you very much ARMY, for being there with us for the last two years. Let's 'LOVE MYSELF', always!